Payments: Successfully defend the customer interface and strengthen your strategic positioning and relevance
The retail banking market is experiencing massive changes: Payments are gaining increasing strategic importance as users move from banks to providers addressing their real needs and providing payment solutions using the open banking account interface.
Current top payment trends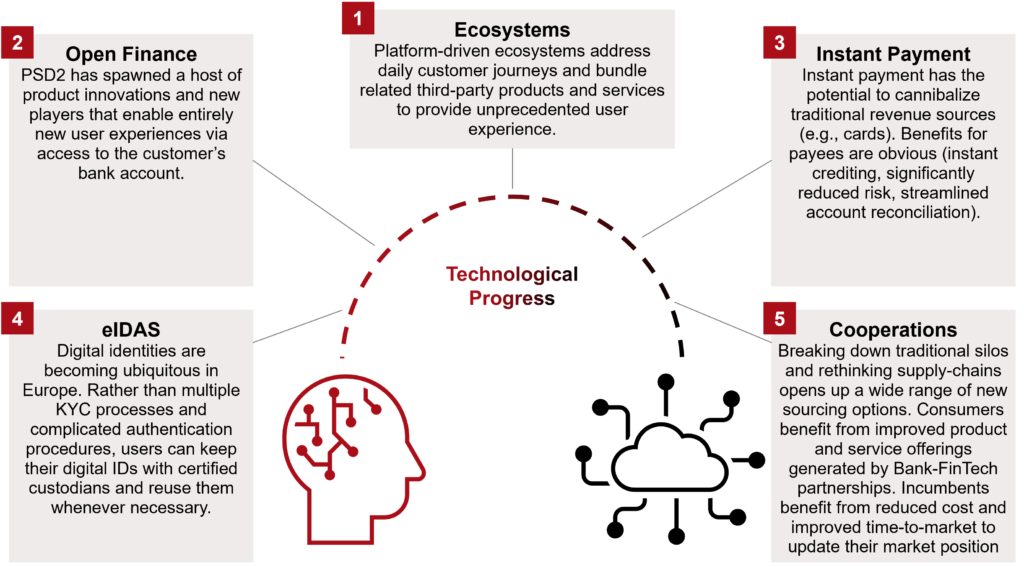 Challenges for banks and financial service providers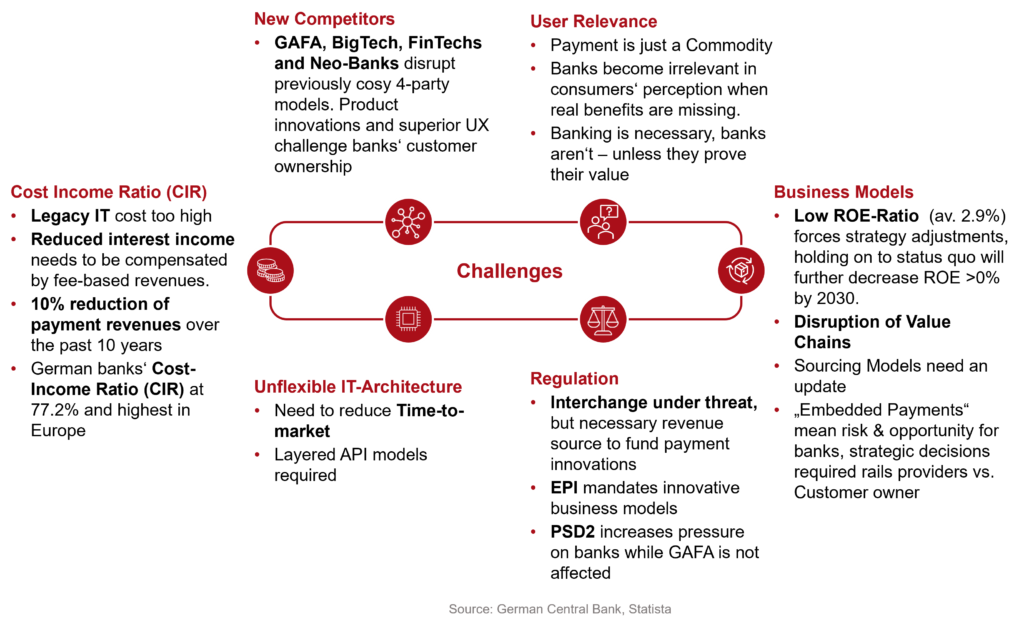 Our Services
Payment Reality Check: Our Rubik's Cube of Payment checks your payment reality with a customer view, P&L view and process view.
Strategic Fit: We help you develop and execute a business strategy focussed on customer relevance and customer value according to our eco-system approach.
Intelligent Sourcing: We analyse your end-to-end value chain with a focus on business, IT and operations, and help you make the right decisions when it comes to Make, Buy or Partner.
Starting with our Payment Reality Check, we analyse the maturity and efficiency of your existing payment positioning.
With our deep market knowledge and experience we help you improve your position in the fast-changing payment-landscape and give you access to our international partner network.